Scherzo Diabolico (2015) (DVD Review)
|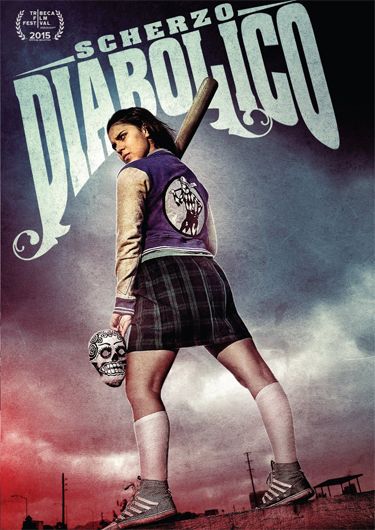 Scherzo Diabolico (2015) (DVD Review)
Directed By: Adrián García Bogliano
Starring: Francisco Barreiro, Daniela Soto Vell, Jorge Molina
Rated: UR/Region: 1/Widescreen/Number of disc: 1
Available From Dark Sky Films
Tired of his nagging wife and his dull existence as an underappreciated employee, seemingly mild-mannered Aram snaps after he is passed over for a well-deserved promotion. Suddenly and menacingly asserting his long-reserved power, he devises a plan to kidnap a schoolgirl and keep her tied up in an abandoned warehouse in order to finally get what he feels he is owed. But what seems like the perfect plan soon unravels into his worst nightmare.
Director Adrián García Bogliano has impressed me a number of times with his work. I really liked Late Phases as well as Here Comes to Devil. His latest, Scherzo Diabolico, brings some new stuff to the table but continues to show signs of a director that isn't content with rehashing anything. If you like nudity this is certainly a movie that has a lot of that. Perhaps even more of that than I would have expected. It might seem like T and A shilling, but the plot makes room for it as our leading man is sleeping around when he happens to get some of the big ideas that spark what comes in the really meaty portion of the film. As the plot states above, he kidnaps a school girl with the idea that it will finally bring him what he wants and feels he deserves, but this also leads into a whole can of worms being spilled out and the end results are a whole lot of fun to see unfold on the screen. Maybe the movie falls a bit short of his other work, but you will never be bored or feel the desire to not finish what you've started once this movie really kicks it into high gear and starts rolling.
Among the engaging plot we have, we also have a style that seems to pop off the screen at times. A style that makes me question why this movie wasn't released on Blu-ray to help show the detail of the great look the movie has. Having a DVD only physical release isn't the end of the world, but it does seem a bit strange. As for the film in general, it keeps us guessing as to just what will happen next and that is always a good thing. We get the dearly noted T and A, but we also get the good in the gore department at times as well. If you were a fan of Adrián García Bogliano's work before, then I'm sure you will enjoy what we get here with Scherzo Diabolico. It takes some of the same paths we've seen in films before, but it does those things in a such a different way that it makes the movie unique in a very good way even if we've not reached the instant classic area that some of his other films have upon a first time viewing. This one is still solid and I'm guessing over time it might even grow a little more on you as well.
Extras
– Commentaries
– Featurettes
– Music Video
– Trailers