CAV and
Severin Films Present THE COMPLETE LENZI/BAKER GIALLO COLLECTION – Director Umberto Lenzi and Star Carroll Baker Set the Standard for the Giallo Genre.
The Complete Lenzi/Baker Giallo Collection
4 Blu-ray discs + 2 CD discs
Label: Severin Films
Preorder: 6/2/20 Street: 6/30/20
MSRP: $119.98
UPC: 663390003695
Catalog #: SEV93695
Genre: Thriller
MPAA Rating: Not Rated
Color. 369 minutes in English and Italian, with English subtitles
Region All – Discs 1, 3. Region A – Discs 2, 4.
Anamorphic Widescreen 2.35:1
Dolby Digital Mono
Production year: 1969, 1970, 1972
Director: Umberto Lenzi
Cast: Carroll Baker, Jean Sorel, Evelyn Stewart, Lou Castel, Jean-Louis Trintignant

Italian writer/director Umberto Lenzi helmed popular peplums, created extreme poliziotteschi, and invented the Italian cannibal phenomenon. Hollywood actress Carroll Baker was the Golden Globe® winning/Academy Award® nominated star of BABY DOLL, GIANT and THE CARPETBAGGERS. Together in the late '60s/early '70s, they made four landmark films that changed the erotic thriller and Giallo genres forever. For the first time, experience the complete Lenzi/Baker collaboration on six discs, featuring restored uncensored versions, alternate edits, remastered soundtracks, exclusive Special Features, and more.

THE COMPLETE LENZI/BAKER GIALLO COLLECTION is a limited, numbered edition release of only 4,000 units.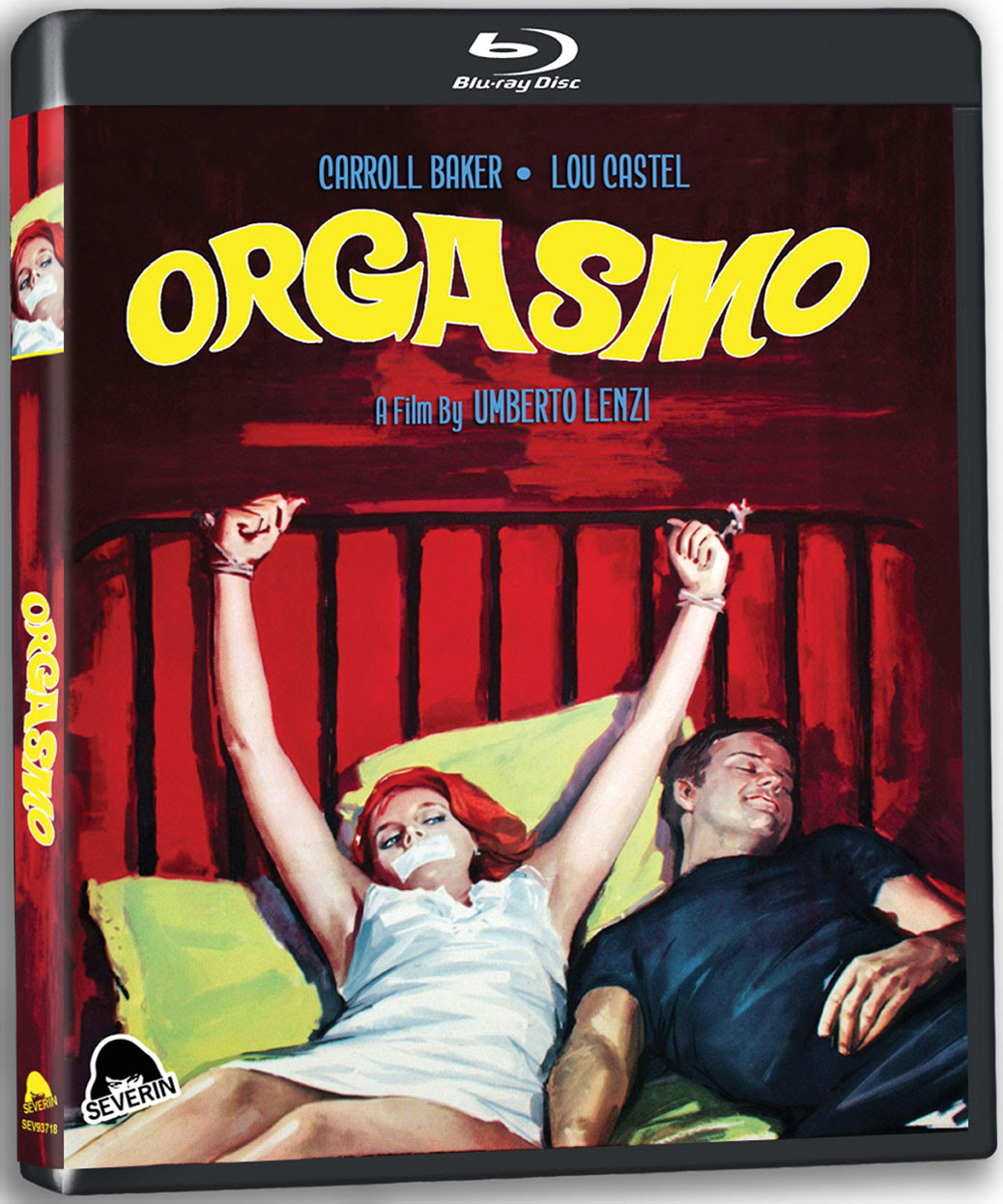 DISC 1 – ORGASMO:Director's Cut.Audio Commentary with Film Critic, Author & Academic Alexandra Heller-Nicholas.US X Rated Version + SDH subtitles.Audio Commentary with Mondo-Digital's Nathaniel Thompson & Troy Howarth, Author of So Deadly So Perverse: 50 Years Of Italian Giallo Films.Giallo Fever – Interview with Director Umberto Lenzi.US Trailer.
DISC 2 – SO SWEET… SO PERVERSE:Audio Commentary with Kat Ellinger, Author of 'All The Colors Of Sergio Martino'.Lenzi's Lenses – Backstage Chat with the Director at The 1999 Nocturno Film Festival.Equilateral Triangle – Screenwriter Ernesto Gastaldi on Lenzi.Trailers.Alternate Credit Sequence.
DISC 3 – A QUIET PLACE TO KILL:Audio Commentary with Author & Critic Samm Deighan.Sex and Conspiracy – Interview with Director Umberto Lenzi .Alternate Credit Sequence.Alternate Clothed Scene.Short Deleted Scene.
DISC 4 – KNIFE OF ICE:Carroll and Umberto's Final Stab – Interview with Stephen Thrower, Author of 'Nightmare USA'.Until the Silence Screams – Interview with Director Umberto Lenzi.Trailer.Alternate Credit Sequence.CD Content:CD 1: ORGASMO Remastered Soundtrack.CD 2: SO SWEET… SO PERVERSE and A QUIET PLACE TO KILL Remastered Soundtracks plus Bonus Track: KNIFE OF ICE (Main Title Theme).