In keeping with the theme, everyone seems to be posting about moments that gave them the willies, the immature child in me wanted soo badly to call this the Top 10 Willie-Raising Moment, but I didn't. I didn't because naming it that would..well…just be weird. And also, why make this post anymore awkward than it has to be?
You see gang, sex or sexuality goes hand in hand with horror. Want proof? Just look at everything from the '80s. So what I've done here is take the time to compile a list of 10 of the most erotic moments/scenes in horror. While they may not be as hot as what you'd see on somewhere like www Nu Bay, it was hard to keep this list down to 10. Keep in mind this is just MY opinion and you may not agree partly or at all. As they say, different strokes for different folks!… And no, that's not a perverted pun you dirty minded people!
10: Megan Fox as Jennifer (Jennifer's Body)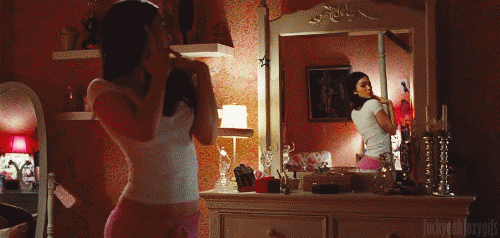 No, I'm not picking one moment here I'm picking Megan Fox in the film altogether! Sure at times, she looks horrible (as she's supposed to) but when she's looking for something to eat she sure does look pretty good! Like I've said before if you remove her attitude (and her thumb) Megan is a hot lady and this movie was sold on that fact alone.
09: Shannon Elizabeth & Jack Frost get all wet (Jack Frost)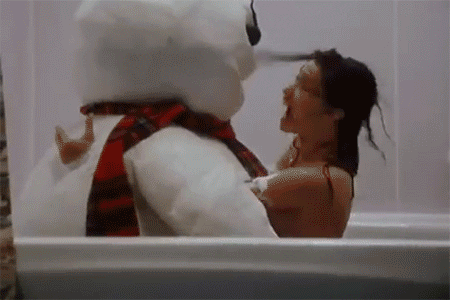 I said the name Shannon Elizabeth so do I really need any more reason as to why I've listed this here? In the particular scene, Shannon is getting ready for a nice hot shower when she gets some unexpected company! Talk about a way to sure kill the mood of the teenager watching!
08: One-legged stripper dancer having sex! (Planet Terror)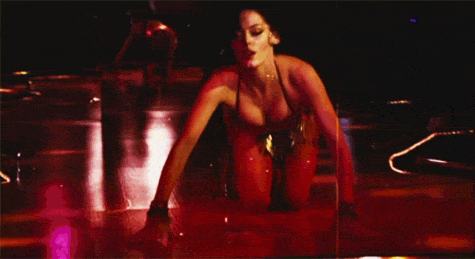 Rose Mcgowen pulled off the task of looking good while not only missing a leg in Planet Terror, she had a machine gun in its place! The scene in question, however, was just as creepy as it could have been hot. Hot because, well..it WAS Rose Mcgowen. This also leads to the funny "Missing Reel" moment of the film.
07: Ally gets dirty in the woods (Sleep Away Camp 2)
The character of Ally in Sleep Away Camp 2 was played by Valerie Hartman and even as a child I recall thinking she was pretty…I think I may have just liked curly hair. Regardless, Ally gives us a couple of moments in the movie I'm sure all the teens in the 80's loved. She was a bit of a screamer and as I recall watching it as a kid and having no true idea as to what was going on, I giggled like the immature child I was.
06: Natasha gets it on with Alfred Molina (Species)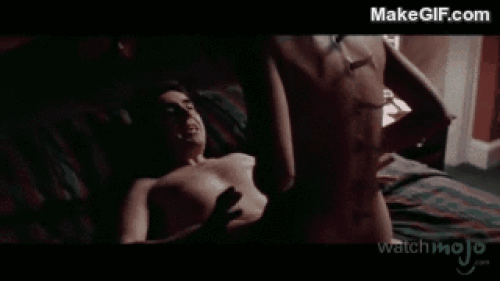 Natasha Henstridge plays an alien/human hybrid looking for that right man in Species to well..do it with? She ends up with a guy you may know better today as Doc Oc from Spider-Man 2. When the movie came out in 1995 I was too young to pay this any attention or remember it I'm sure, but later when I saw it I recall being rather creeped out by it.
05: Linnea gets "trashy" in the graveyard (The Return of the Living Dead)
Now I'll admit today looking back on this scene that Linnea Quigley had a body going for her and if I was pushing 40 I might rank it a little higher on the sex appeal. However, I'm ranking it as high as I am now simply on the fact it's a legendary scene that just so happens to have a naked woman in it. As put together as she was, I just never liked the look of "Trash" and think that Linnea Quigley looked a lot better in Silent Night, Dead Night..Classic scene none the less.
04: Lindsay knows a lot more than just who killed her (I Know Who Killed Me)
You may think this is ranked a little too high but let me assure you that before Lindsay Lohan became the cracked out girl she is today she used to be hot. I'm talking back in the Mean Girls days when Lindsay was red-headed, still had some meat on her, and wasn't showing signs of being crazy. This is one of them scenes that'll make you think you're watching full tube and not a Hollywood production. That memory alone with this scene made I Know Who Killed Me worth watching..just once. I've never watched it again since and this is all I remember from it..Go figure huh?
03: Talk dirty to me (Trunk)
This indie film is known for being 80% made up of a woman who is kidnapped and trapped in a trunk of a car talking to her crazy kidnapper. But as I said before we now know from one scene that if it doesn't work out for Jennifer Day acting she can always get a job as one of those people perverts call and pay $1.99 a minute just to have you talk dirty to them. The scene is creepy, it's weird, but I'll be damn if she doesn't make it work.
02: Santanico Pandemonium strips down (From Dusk Til Dawn)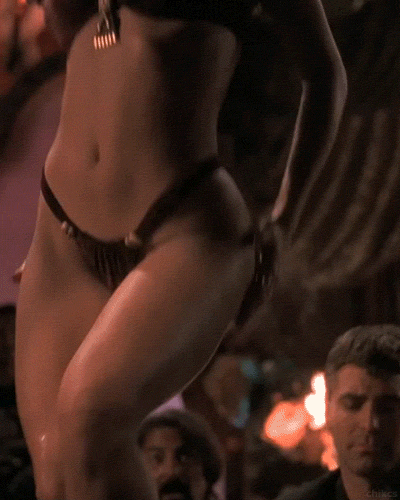 You know what the coolest part of this scene is? Selma Hayek's (who is still smokin' today) doesn't even have to get all the way naked for this scene to work. She simply does her dance (and at a time includes a snake) and she knocks it out of the park as far as looking hot goes. It reminds me of Ashley Emma on cam, I'm sure they have the same dance. They definitely have the same features. I don't know about you, but she gets my vote for hottest vampire.
01: Who needs Jason?? (Friday the 13th)
We've spoken of this scene in great detail before! So it should come as no surprise that this scene from the Friday the 13th remake tops the list today! Juianna Guill as Bree (and I guess we should name Travis Van Winkle as Trent) go above and beyond the call of an R-Rated film and give us the next thing to a late-night Showtime movie! Does it really add anything to the movie? Not really, but just look at Juianna Guill!
Editors Note: This article was originally posted in 2010 on the old ZDR site but I decided to bring it back with pictures. How well or unwell do you think it holds up?